12th Dec 2013
|
by:
Admin
It's here ladies and gents! The 2014 International UFO Congress brochure! For those of you who signed up for the print version it should be arriving to your doorsteps any day now. But for those who cannot wait here is the complete brochure in its digital form. It includes information about travel, speakers, and the schedule. We're very excited about this year and our incredibly diverse line-up.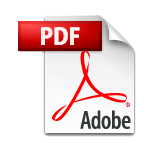 View and download here: 2014 International UFO Congress Brochure
This year's event will be held February 12th-16th in beautiful Fountain Hills, Arizona. Hear from over twenty speakers, panel discussions, watch the film festival, buy gifts in our vendor room, and converse with friends and experts.
Until January 15th you can purchase the full-admission ticket which includes all five days of speakers, the EBE Cocktail Party/Dinner, the film festival, and the EBE Awards Banquet for just $239.00/person. The speakers-only pass grants you admission to every speaker presentation for just $179.00 before January 15th.
We still have some available spaces for vendors if you are interested in selling your goods, books, DVDs, or other merchandise. View the Vendor's Form and contact Maureen with any questions or to book your spot.
Also, we are still looking for more submissions for the 2014 EBE Film Festival. If you have a short or long form video based on UFOs, extraterrestrial life, or a related topic please consider submitting to this year's festival. You can find the information here: EBE Film Festival.
We're looking forward to seeing all of our return attendees again and welcoming all the new faces to what we hope is the best UFO Congress yet. If you have any questions or need help registering please do not hesitate to email us at contact@ufocongress.com or by calling 1-877-UFO-0110 ext. 118 (Angela) or 147 (Maureen).
Best Regards,
The IUFOC Staff