18th Feb 2013
|
by:
Admin

We are only 8 days away from the start of the 2013 International UFO Congress! Time sure has managed to pass by quickly this last year and we're very excited to have everyone join us once again at the Fort McDowell Resort & Casino in Fountain Hills, AZ.
We want to remind and recommend purchasing your tickets in advance. While tickets are available for purchase at the door, buying them in advance will save you time and ensure you grab a great seat at the event. Advanced registration will be open through tomorrow, Tuesday February 19th, 2013 at 11:59 PST. You can register online here or by calling 1-877-836-0110 ext 118 to register over the phone.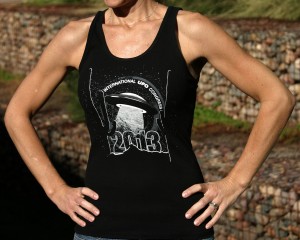 Another cool thing to do in advance is to get your 2013 UFO Congress t-shirts before you arrive! Not only does this ensure we have a shirt in your size, it also means you will be one of the first to sport them! I've already been sporting the ladies tank-top around town. You can also currently pre-order any 2013 speaker DVD presentation from the event. Pre-orders will be shipped out Tuesday March 5th, immediately following the event.
We also want to remind everyone that we have many FREE events at the conference too. The EBE Film Festival which runs Tuesday February 26th as well as Thursday and Friday February 28th-March 1st, the vendor room which is free and open to the public. You can see a list of some of the great vendors we have this year here. Also, we are very excited to have speaker Ben Hansen from SyFy's Fact or Faked leading a night vision skywatch on Friday March 1st at 8:00 PM. This FREE event is sponsored by Night Optics USA, a Bushnell's company and Night Vision Ops. The event will be held in the pool complex area behind the Radisson Hotel and is open to the public.

And a special thank you to our sponsors UFOtv, Encounters UFO Exhibition, Night Optics USA, Night Vision Ops, Mysterious Universe TV, and Endless Times.