22nd May 2012
|
by:
Admin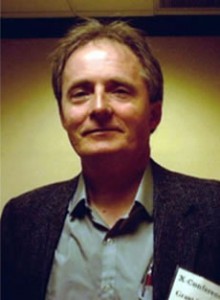 We are excited to announce that Grant Cameron will be speaking at the 2013 International UFO Congress this February in Fountain Hills, Arizona.
Grant became involved in ufology in May of 1975 with personal sightings of an object which became known as Charlie Red Star. The sightings happened when he was in college in Carman, Manitoba. Grant then turned his research efforts towards the involvement and action of various U.S. Presidents in the UFO issue. He is the founder of PresidentialUFO.com and is now the leading authority on UFOs and Presidents. He has scoured the National Archives and various Presidential archives looking for any information related to this subject and has made his findings available on his website.
One of the highlights of Grant's research into this area was the chance to question then Vice-President Dick Cheney on his knowledge of UFOs. While Grant has conducted many Freedom of Information Act (FOIA) requests, one of the more notable was the FOIA to the White House Office of Science and Technology which yielded 1,000 pages of UFO documents from the Clinton administration.
Stories mentioning Cameron and his work on OpenMinds.tv:
Grant Cameron on Open Minds Radio
Grant appeared on Open Minds Radio on March 19, 2012 to discuss his amazing introduction into Ufology and the Charlie Red Star sightings. You can watch that interview here:
Grant appeared on Open Minds Radio on June 13, 2011 to discuss Steven Spielberg's relationships with the Presidents. You can watch that interview here:
---
To register to see Grant Cameron at the 2013 International UFO Congress you can do so online here or by calling 1-877-836-0110. Remember to register for the best rates by September 1st!