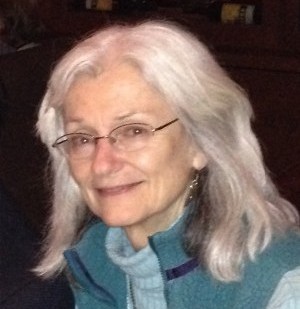 About: Dr. Joan Bird worked as a conservation biologist for many years in both public and private organizations, including The Nature Conservancy, and Montana Fish, Wildlife, and Parks. Academically, she earned a BS in psychology and a Ph.D. in zoology, specializing in animal behavior, evolutionary ecology and ornithology. Her doctoral research on inter-island variation in West Indian finches combined her love of nature and travel. Joan has written numerous articles for scientific and conservation publications and freelanced as a nature interpretation writer. A lifelong student of unexplained phenomena, and long-time member of the Institute of Noetic Sciences, Joan has spent much of her life working as a community educator and change agent toward a more conscious, peaceful and compassionate world. Her interest and research in UFOs and ETs began with the 1998-2000 crop circles in northwestern Montana.

Web: MontanaUFOs.com

Talk Synopsis: Lifting the Lid in Montana and Beyond
Given the extraordinary body of both physical evidence and credible witness testimony indicating the earth is being visited by extraterrestrials, how is it that so many people are still unaware of this evidence or unable to believe it? What can we in the UFO community do to reach a larger audience, bringing us to that "tipping point" when this reality finally achieves mass consciousness? Drawing on an extensive background in psychology, as well as a Ph.D. in zoology, Dr. Bird will talk about her efforts toward this end, some of the unconscious obstacles we face, and the intentional "meta-messages" in her book, Montana UFOs and Extraterrestrials.
Date: Wednesday, February 18, 2015
Time: 2:30 – 3:45 PM