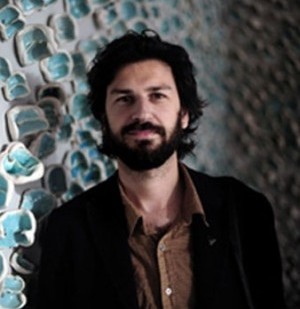 About: Mark Pilkington is a writer, publisher, curator and musician with particular interest in the fringes of knowledge, culture and belief. He has written two books, Mirage Men and Far Out: 101 Strange Tales from Science's Outer Edge. For Mirage Men, also a feature film, Pilikington and John Lundberg traveled to America in search of the truth behind the UFO enigma. As they spoke to intelligence agents, disinformation specialists and UFO hunters the pair began to suspect that instead of covering-up stories of crashed spacecraft, alien contacts, and secret underground bases for the past 60 years, the US intelligence agencies had been promoting them all along, as part of Cold War psychological warfare and counter-intelligence programs. Pilkington's writing has also been published in numerous magazines and anthologies, including The Anomalist, Fortean Times, Freize, Sight & Sound, The Wire, the Time Out Book of London Walks Vol. 2, and London Noir. He has broadcast on Resocnace FM, both as a guest, hosting Strange Attractor On Air, and Djing for the Kosmische Club. He has also given presentations at conventions and festivals including Fortean Times Unconvention, Supersonic Festival, London Lore Conference, Litro and Skeptics in the Pub. Pilkington runs Strange Attractor Press and edits in anthology, Strange Attractor Journal. He has also appeared on Stargazing Live, a BBC 2 series about astronomy.
Web: MirageMen.com

Talk Synopsis: The Abuses of Enchantment
In this updated audio-visual presentation Mark follows up his work for his book and documentary film 'Mirage Men', showing how military and intelligence operators have shaped and exploited beliefs in UFOs, ghosts, monsters, vampires, and elements from folklore and conspiracy theories to create an armoury of supernatural weapons of mass deception capable of manipulating consciousness on a grand scale. The inspiration for these toys, tools and techniques has come from a range of sources including fiction, cinema, stage magic, advertising and occultism and has, for many of its intended and unintended targets, altered their very perception and understanding of the world around us.
Date: Friday, February 20, 2015
Time: 2:30 – 3:45 PM