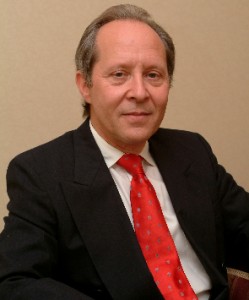 Bio: Peter Robbins has been involved in UFO studies for more than thirty years, as a researcher, investigator, writer, lecturer, activist and author. A regular fixture on radio shows throughout the country, he has also appeared as a guest on and been consultant to numerous television shows and documentaries. He is co-author – along with Larry Warren, of the British best-seller, Left at East Gate: A First-Hand Account of the Rendlesham Forest UFO Incident, Its Cover-Up and Investigation.
His numerous credits include Research Assistant on the United Nations Secretary General's 1978 Report "for the establishment of a UN-UFO Department," Editorial Assistant on [requested] "Blue Memorandum" for Parliament's House of Lords 1980 Debate on UFOs, and creator and producer of "The Question of UFO's," a six-part series for Manhattan Public Access Television. From the mid 1980s until 2000 Peter was research and studio assistant to Budd Hopkins. He was a founding member of Hopkins' nonprofit Intruders Foundation and continues to serve as a member of its Advisory Board.
---
Presenting: Thursday February 23, 2012: 9:00 – 10:15 AM
Talk: Budd Hopkins: A Personal Appreciation
Peter Robbins first met fellow painter Budd Hopkins in 1976, five years prior to the publication of the latter's seminal book, Missing Time. Their shared passion for painting, UFO studies, and the abduction phenomenon helped forge a 35-year-long friendship and work relationship during which Robbins would serve as Hopkins' personal assistant and confidante and work with the distinguished ufologist on hundreds of UFO related abduction incidents. In this incredibly personal presentation, Peter Robbins talks about those years with Budd with particular attention paid to Hopkins the ufologist, artist, writer, humorist, foundation director, media presence, humanist, and ultimately one of the world's best known UFO investigators.
---