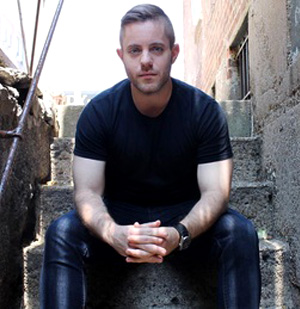 Bio: Ryan Sprague is a professional playwright & screenwriter in New York City. He is also an investigative journalist specializing in the topic of UFOs. He has written for numerous publications, including Omni Reboot, Open Minds Magazine, Phenomena Magazine UK, and UFO Truth Magazine. Speaking on the UFO topic, he has been featured on ABC News, Fox News, The Science Channel, and is a regular on The Travel Channel's 'Mysteries at the Museum'. He is also the co-host for both the Into the Fray & UFOmodPOD podcasts. His first book, Somewhere in the Skies: A Human Approach to an Alien Phenomenon, is now available via Richard Dolan Press.
Website: www.somewhereintheskies.com
Lecture: UFOs v.s. UFOlogy: The Convergence of Experience & Study
For nearly seven decades, we have attempted to establish a viable approach to studying the UFO phenomenon. Yet, whether through the lens of science, philosophy, religion, psychology, or history, it can be argued that few concrete determinations about the true source and purpose of UFOs have emerged. Sprague theorizes that by observing trends present in case reports of the phenomena and assessing their implications, perhaps some data can be gleaned.
Could the experience and aftermath of a reported UFO event actually shape the evolution of the phenomena? This lecture will be a personal journey through the hearts and minds of witnesses and experiencers, guiding us towards an entirely human approach to what many consider an alien phenomenon.