We are beginning to accept film submissions for the 2013 EBE Film Festival at the International UFO Congress. The EBE Film Festival is a celebration of ground-breaking films which push the limits with their exploration and study of UFOs, the search for extraterrestrial life and related phenomena. Films must be related to the alien phenomenon and can be documentary or fiction and have been completed no earlier than 2010.
You can find all relevant details as well as the application to submit your film(s) here: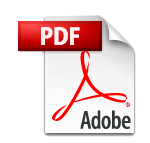 2013 EBE Film Festival Application
Below I have included links to the 2011 and 2012 EBE Awards ceremonies during the International UFO Congress.
2012 EBE Film Festival Awards Banquet:
Film Festival awards start at 16:55
2011 EBE Film Festival Awards Banquet:
If you have any questions about the film festival feel free to email us at contact@ufocongress.com,