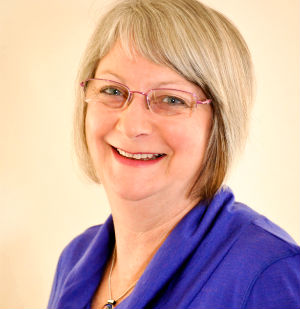 Bio: Suzy is the author of The Dual Soul Connection – the Alien Agenda for Human Advancement, with contributions by Dr. Rudy Schild, Emeritus Professor of Astrophysics, Harvard/Smithsonian Center for Astrophysics, Cambridge, USA.
By profession, Suzy was a school teacher and grief counselor. She is a life-long contact experiencer, Director of UFOCUS NZ (a nationwide UFO sighting investigation/research network), and Coordinator of Communicatorlink (an advocacy and support group for abductees/experiencers). Suzy was instrumental in lobbying the New Zealand Chief of Defense for the release of the New Zealand Ministry of Defense UFO files in 2010/11.
Suzy has lectured internationally since 1997 about New Zealand UFO sightings, and her own contact experiences. She has featured in interviews, articles, and documentaries – including New Zealand's 60 Minutes – The Truth is out There, Korean TV, National Geographic's series Invasion Earth, and Coast-to-Coast; she writes for international UFO magazines.
Suzy's focus for the last decade has been on encouraging members of the scientific community to examine the wealth of science-related detail contained within the accounts of experiencers/abductees.
Websites:
YouTube Suzanne Hansen Channel: https://www.youtube.com/channel/UCjfvNwx6fJl4aBGrFQGY4kA/videos?sort=dd&view=0&shelf_id=0
Facebook page: https://www.facebook.com/suzanne.hansen.79
Lecture: Contact by Design – the Programs, Agenda, and Evidence
Suzy outlines complex alien programs to assist and advance human evolution, and her understanding of 'Three Waves' of souls incarnating within these programs and 'dual soul' humans central to this positive agenda. She outlines how childhood education onboard craft prepared her for participation in this agenda, and for the urgent task of 'waking the sleepers' in this time of global chaos. Suzy provides details of how these off-planet civilizations seek to prepare us for contact, revealing a process of disclosure by the aliens themselves. Part of this evolution includes alien technology, and she presents experiencers' corroborative evidence of advanced 'conscious' technology used within the framework of these programs.
Suzy's focus for the last decade has been on encouraging members of the scientific community to participate in examining the wealth of science-related detail contained in: (1) the accounts of human interactions with non-human intelligences and species, and our connections with other worlds and realities through consciousness, and, (2) aspects of UFO sighting investigation data relating to advanced alien technology and "new" physics.