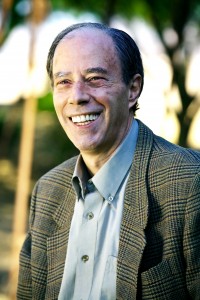 Bio:
J. Antonio Huneeus has covered the UFO field from an international perspective for over 30 years. His articles have appeared in dozens of publications in the U.S., Latin America, Europe and Japan. He was also the co-author of the Laurance Rockefeller-funded "UFO Briefing Document – The Best Available Evidence" and edited the book "A Study Guide to UFOs, Psychic & Paranormal Phenomena in the USSR." Huneeus studied French at the Sorbonne University in Paris and Journalism at the University of Chile in Santiago in the 1970s. He has lectured at dozens of UFO Conferences all over the world and been interviewed by many media outlets including The Washington Post, the Sy-Fy and History Channels, Nippon-TV, etc. He received the "Ufologist of the Year" award at the National UFO Conference in Miami Beach in 1990 and the "Courage in Journalism" award at the X-Conference in Gaithersburg, Maryland, in 2007.
---
Presenting: Wednesday February 22, 2012: 2:30 – 4:00 PM
Talk: The Best UFO Cases: From Ancient Times to 2012
Drawing on a vast experience as an international ufologist for over 30 years, Antonio's presentation gives you a tour of the most intriguing UFO cases from different eras throughout history. It includes aerial wonders in ancient China and India, the Mexican wave of the early 1500s, World War II "foo fighters," the American flying saucer wave of 1952, the European wave of 1954, as well as remarkable incidents from Latin America, Russia, the Middle East, and elsewhere up to 2012. Is there a pattern to the appearance of UFOs throughout history? And, is society moving closer to accepting the existence of alien intelligences?
Find out more about Antonio Huneeus