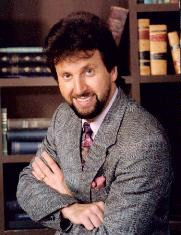 Bio:
Donald R. Schmitt is the former co-director of the J. Allen Hynek Center for UFO Studies, where he served as Director of Special Investigations for ten years. Prior to that, he was a special investigator for the late Dr. J. Allen Hynek and the art director for the International UFO Reporter. Schmitt is the author of dozens of articles about UFOs, as well as the co-author of two best-selling books, UFO Crash at Roswell and Witness to Roswell, and also wrote, The Truth About the UFO Crash at Roswell. He has spoken 100's of times in cities and countries around the globe, and has been interviewed frequently on TV, radio, and in print.
Presenting: Sunday February 27, 2011: 9:00 – 10:15 AM
Talk: Government Suppression: Silencing the Roswell Witnesses
The Roswell crash is the most famous UFO incident in the world. Now, more than 60 years later, hear the research on this case you didn't know about. Schmitt will share the accounts of hundreds of witnesses who have now come forward, including retired military personnel who were involved with the transport or recovery of materials taken from the crash site.