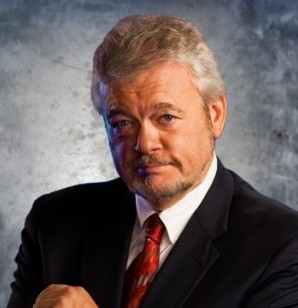 About: George Knapp is the chief investigative reporter for KLAS TV, where he has earned the highest honors in broadcast journalism, including the Peabody Award (twice), the Dupont Award from Columbia University, and 24 regional Emmy's. George is a weekend host of Coast to Coast AM, broadcast live on 550 radio stations throughout North America. He has also worked as a news anchor, newspaper columnist, and has taught debate and journalism at several universities. His 1990 multi-part series "UFOs: The Best Evidence" was cited by United Press International as Best Individual Achievement by a Journalist. He is co-author of "Hunt for the Skinwalker", a non-fiction book about the scientific investigation of a UFO/paranormal hotspot in Utah.
Web: LasVegasNow.com

Talk Synopsis: The Mystery of Area 51 and Bob Lazar
George will discuss the mystery surrounding Area 51, 25 years after breaking the story and will provide never before heard details from Bob Lazar, the man who claimed to have worked on Extraterrestrial spacecraft at Area 51.
Bob Lazar will participate in a 1 hour Q and A immediately following George's lecture. Attendees will have the opportunity to submit questions.
Date: Saturday, February 21, 2015
Time: 2:30 – 3:45 PM