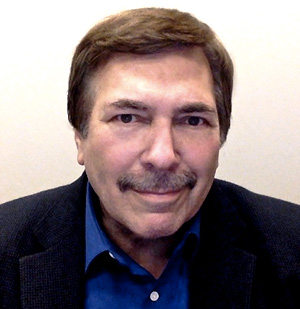 Bio: Lee Speigel has presented credible, compelling UFO stories to the public since 1975, when he produced and wrote a documentary record album, "UFOs: The Credibility Factor," for CBS Inc. It marked the first time that military, scientific, political, law enforcement and private citizen voices came together to disclose their personal UFO encounters and opinions, while calling for government acknowledgement of the phenomenon. For the 1976 edition of the renowned Edmund Scientific Catalog, "UFOs: The Credibility Factor" was chosen by astronomer J. Allen Hynek (former 20-year scientific consultant of the Air Force's official Project Blue Book UFO study) among the first credible UFO products offered to the public by the catalog.
During production of his UFO documentary in 1975, Speigel was sent to North Carolina by Hynek to investigate a series of unusual UFO sightings by numerous law enforcement personnel. Within hours of his arrival in the rural community, Speigel and several police and sheriff officers experienced a dramatic close encounter with an unexplained aerial craft. This was the first well-documented, multiple witness triangle (or boomerang) shaped UFO incident in America.
In 1978, Speigel's second attempt at UFO disclosure took place on a world stage when he became the only person in history to produce a milestone presentation on UFOs at the United Nations. He brought together leading military and scientific experts, including Hynek, astronomer Jacques Vallee and nuclear physicist Stanton Friedman, who urged world leaders to establish an international UFO study committee.
Between 1978 and 1986, Speigel produced, wrote and hosted nearly 1,500 local and national programs on NBC Radio, dealing with UFOs and unexplained phenomena. In 1979, through his NBC Radio features, Speigel renewed public interest in the legendary 1947 Roswell, New Mexico, UFO crash.
In 1980, as a feature writer for OMNI Magazine, Speigel was invited to attend and report on the first-ever UFO symposium/debate between leading UFO proponents and debunkers, sponsored by the Smithsonian Institution in Washington, D.C.
The following year, 1981, while researching Project Blue Book microfilm files at the National Archives in Washington, Speigel uncovered original audio tapes from a 1965 four-hour encounter experienced by several military personnel who watched nearly a dozen luminous UFOs maneuver in the sky above Edwards Air Force Base in California. Speigel was the first person to bring this enigmatic case to the public in a 1982 edition of OMNI.
In 1993, he wrote and co-produced "Lincoln's Music In America: The Classics In Space," a national award-winning classical music special, broadcast over the Concert Music Radio Network. The program, co-hosted by SETI founder, Dr. Frank Drake, focused on the search for extraterrestrial intelligence.
Since 2010, Speigel has written hundreds of stories about UFOs and the paranormal for The Huffington Post, and in 2012, was honored with the International UFO Congress Researcher of the Year award.
Speigel was featured on the 2014 Syfy Channel documentary, "Aliens on the Moon: The Truth Exposed," and in 2015, he was a cast member on the second season of the History Channel series, "Hangar 1: The UFO Files."
Website: LeeSpeigel.com
Lecture: UFOs And Science: Bringing Together Clarity And Credibility — Not Ridicule
UFOs are nothing new. While many people believe the modern era of UFO reports began in the 1940s, this is completely untrue. If you were to time travel back to 1492 and talk to explorer Christopher Columbus or later, in 1513, to visit sculptor Michelangelo, or move ahead to 1672, to see noted Paris Observatory astronomer Giovanni Cassini – if you asked them to describe odd things they saw in the sky or through a telescope, they would most likely tell you that THEIR period of time was, in fact, the modern era of unexplained orbs, hovering objects, great airships, unknown cosmic planetoids, floating cartwheels, umbrella-shaped and triangular objects. Or a famous 1561 event involving many circular bodies seen emerging from two vertical cylinders over Germany, all engaged in some sort of aerial fight. Does any of this sound familiar to what we think of as modern-day UFO sightings?
Most serious, critical, scientific thinkers of the entire history of UFOs have been missing the point.
But not Jacques Vallee.
In what promises to be an eye-opening, mind-expanding discussion, Vallee – in a very rare appearance — and long-time journalist Lee Speigel will explore the concept that the modern UFO era actually extends back, way back beyond the 1940s, to find its roots at the beginning of recorded history on this planet.
This is the first time in decades that Vallee and Speigel will appear together since the astronomer spoke to the United Nations in a milestone presentation that Speigel produced in 1978.
Learn why Science is reluctant to consider how some UFOs may represent an entirely new (to Earthlings) paradigm of how the universe operates.
You will come away with new questions about this persistent phenomenon and wonder how the truth of UFOs may affect the future of Earth and every single living thing on it.