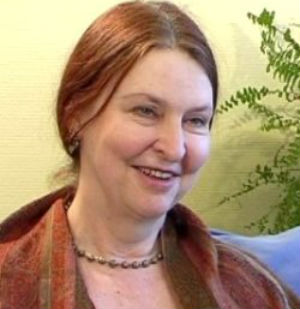 Bio: Susan J. Palmer is a sociologist of religion who lives in Montreal, Quebec. She is an Affiliate Professor at Concordia University in Montreal and a Research Fellow and Member of the Religious Studies Faculty at McGill University. Her research in the field of new religions has been funded by Canada's Social Science and the Humanities Research Council. She has published eleven books/edited volumes, notably Moon Sisters, Krishna Mothers, Rajneesh Lovers (Syracuse, 1994); The New Heretics of France (Oxford University Press, 2011); Aliens Adored: Rael's UFO Religion (Rutgers, 2004). Her most recent, co-authored with Stuart Wright, is Storming Zion: Government Raids on Religions (Oxford University Press, 2015).
Lecture: New UFO Religions
I will discuss the CEIII experiences of "cult leaders" or "self-styled prophets" who are the prophet-founders of UFO religions. My disciplinary approach is sociology of religion.
I have studied the French contactee and race car driver, Rael (Claude Vorilhon) and his movement in depth for fifteen years (with the help of my students) and interviewed him three times, since the headquarters used to be in Montreal, Quebec where I live and teach at Concordia University.
In my presentation I  will explore Rael's claim to have met the Elohim and traveled to their planet and channel the voice of his Eloha father regularly. I will analyze these narrative within the competing frameworks of UFO studies, psychology of mysticism (William James; David Wulf), psychopathology (e.g. paranoid schizophrenia): sociological models of charisma (Weber; Dawson)  and the skeptical, "anticult" models of brainwashing, manipulation, etc.
I will include other examples of contactees who went on to develop charismatic personae and to  found new religious and spiritual movements: George King of Aetherius; Ruth Norman of Unarius; Herf Applewhite & Bonnie Nettles of Heaven's Gate; Jean Migueres of  STRÔB (France); Dwight York (Dr. Malachi York El") of the United Nuwaubian Nation and well as other Black Muslin and Black Hebrew prophets who claimed CEII and CEIII experiences, like Elijah Muhammad, Farrakhan of the Nation of Islam, and Sun Ra of Arkestra.