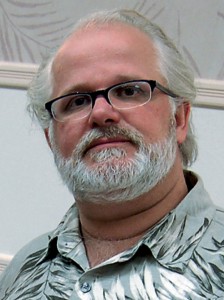 Bio:
A.J. Gevaerd studied Chemistry in Brazil. In 1986 he left his career as a Chemistry teacher to devote his time to the research of UFOs. A.J. is the founder and editor of the Brazilian UFO Magazine the only one existing in his country for 18 years and one of the long-lasting magazines about Ufology in the world today. A. J. is also the founder and director of the Brazilian Center for Flying Saucer Research (CBPDV) the largest organization in South America. He has been a UFO field investigator for 28 years. As a national and international lecturer A. J. has spoken in dozens of cities in Brazil as well as 29 other countries. In 1983 he was appointed by Dr. J. Allen Hynek to be the representative of the Center for UFO Studies (CUFOS) in Brazil. He is one of the International Advisors of the International UFO Congress and Brazilian Director for MUFON.
Presenting: Wednesday, February 23, 2011: 3:00 – 4:15 P.M.
Talk: The Brazilian UFO Disclosure
Brazil made headlines recently when their government announced that it will begin collecting UFO reports. Gevaerd has been behind the scenes in Brazil speaking with government officials and officers in the military regarding this issue. He will share Brazil's incredible UFO history and his revealing conversations with Brazilian government officials.
Find out more about A.J. Gevaerd